CHARLIE + he's very excited to announce, his Bigges Doris range!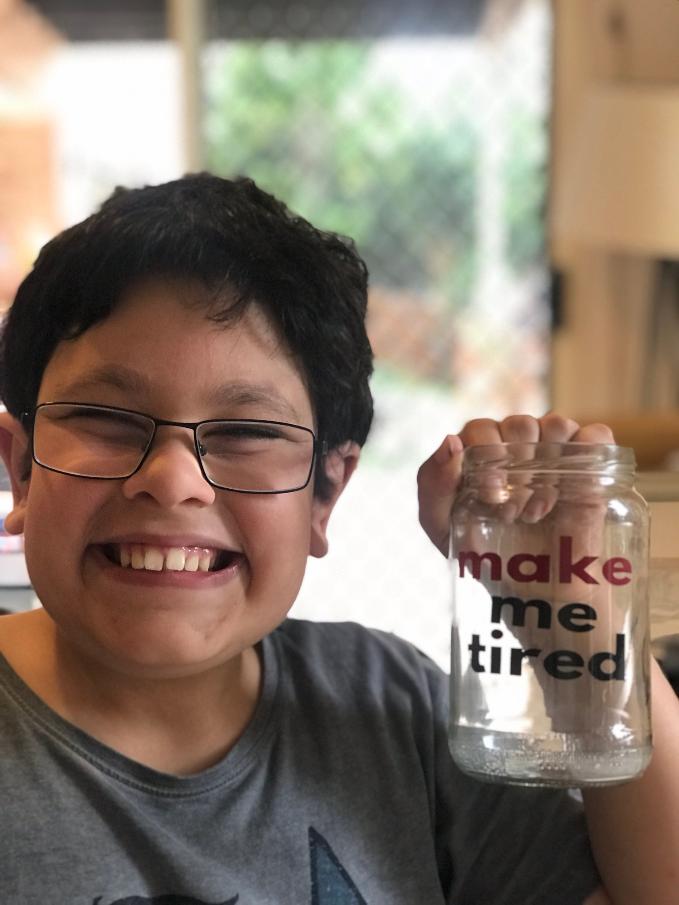 He is the eldest of our three boys, is 13 soon and asks ALOT of questions.
We would laugh saying Charlie could be a police interrogator when he grew up. Criminals would plead guilty just to end his incessant, rapid fire questions. Charlie really does want and need to know everything. It is a critical way of helping to regulate his anxiety. Whilst it drives us a bit batty sometimes. We really are blessed to raise this curious and creative little Murri.
Charlie is ASD and has an intellectual impairment which can make learning difficult and understanding and navigating the world often scary and overwhelming. This will impact Charlie his whole life.
We are supporting Charlie to gain skills, knowledge and confidence to be as independent as he can. Which is why we are launching the BIGGES DORIS label and range.
With his own label, Charlie is expanding his learning, reading, numbers, finance, computer skills and more.But most importantly confidence, through each achievement.
Our dear Charlie, really is the bigges doris, and he is so very talented and remarkeable in so many ways. Charlie has a keen eye for colour and design (like Aunty Karen). He has an incredible love of words and blak humour (like mum).
He is always listening, learning and wanting to know more about culture. Which means when the aunties are over, Charlie's the one blak kid making his cuppa tea too, listening at the table with the grown ups to what's going down.
I'm teaching Charlie how to use the computer and design programs. He chooses the words, colour and font and does the measurements and placement. Charlie is saving up for his own computer, cutting machine and vinyl. It would be great if you could help Charlie achieve his goals. While doing so celebrate our incredibly creative, deadly, blak boy.